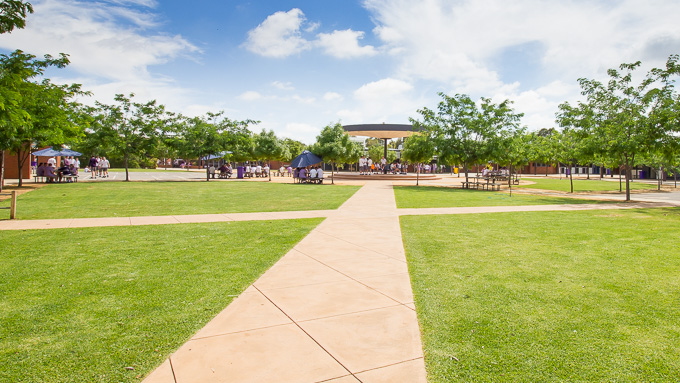 Enrolments
Do not miss out on the opportunity to see our great school in action.  We conduct tours of the school at times that suit you.   Please contact the office on 03 54821133 to make an appointment and see our students at work.  Schools can only really be appreciated when in full operation and we encourage all prospective families to come for a tour. Echuca College takes great pride in our students and their achievements, our student growth from Years 7 to 9 is well above state averages.   Echuca College offers a large variety of opportunities to all students and cater to the needs of our students.  The student is at the centre of all that we do at Echuca College.
Please read some of the feedback we have had from tours already completed;
"Terrific, thorough tour of all buildings and facilities with staff on hand to answer any questions. It was great how there were several time slots available and that children were welcome to come along."
"Staff were enthusiastic and very informative. Love the facilities Echuca College has to offer!! Overall, very satisfied with every aspect of the tour and the school. We will definitely be enrolling our child for 2017."
Discovery Night
BOOK NOW!
Echuca College Discovery Evening 2018
Current Grade 4-6 students and prospective students of other year levels.
Wednesday 21st March 2018.
Tours are running at:
A maximum of 60 families per tour only permitted, therefore booking is essential.
The evening provides an excellent opportunity for parents and prospective students to meet key members of staff, hear from students, tour the College facilities, observe students at work and gain an insight into the curriculum and extra-curricula activities available at the College.
BOOK NOW!
Did you miss our discovery night or are you curious about Echuca College?  Please contact the College for a tour and an enrollment and information pack.
Our discovery night was a great success and it was wonderful to meet so many new families and students.  2017 is shaping up to be a very exciting year at Echuca College.
A few questions that were asked on the night are included in our FAQ's below. Please click to expand and view these.
If you have any questions regarding our College please contact Melissa Gould on 03 5482 1133.
What sort of subjects do you offer in VCE?
admin
2017-03-28T09:17:33+00:00
We offer a comprehensive VCE program and offer a large number and variety of subjects ranging from Specialist Maths, Physics to Business Management and Visual Communication.
Year 7 2018 Scholarships
This prestigious scholarship is for high achieving students entering Year 7 in 2018. Scholarships are available for students who excel academically, on the sporting field or in the performing arts.
The scholarships will consist of;
Echuca College Subject Materials Charge—$300
Echuca College General Charge—$150
Echuca College Uniform Voucher—$300
More information is contained in the 2018 Scholarship Booklet – please click here to view.
The application form can be download from here.