Echuca College offers a large variety of opportunities to all students and cater to the needs of our students. The student is at the centre of all that we do at Echuca College.
To enrol in Year 7 for 2023 Victorian government school students can apply to Echuca College with their primary school. Non-government school students can apply directly to Echuca College.
At Echuca College we have missed having students on-site and not being able to show off our college to those of you looking to enrol in 2023. Please take the time to enjoy our virtual tour, which showcases the amazing facilities we have for all students.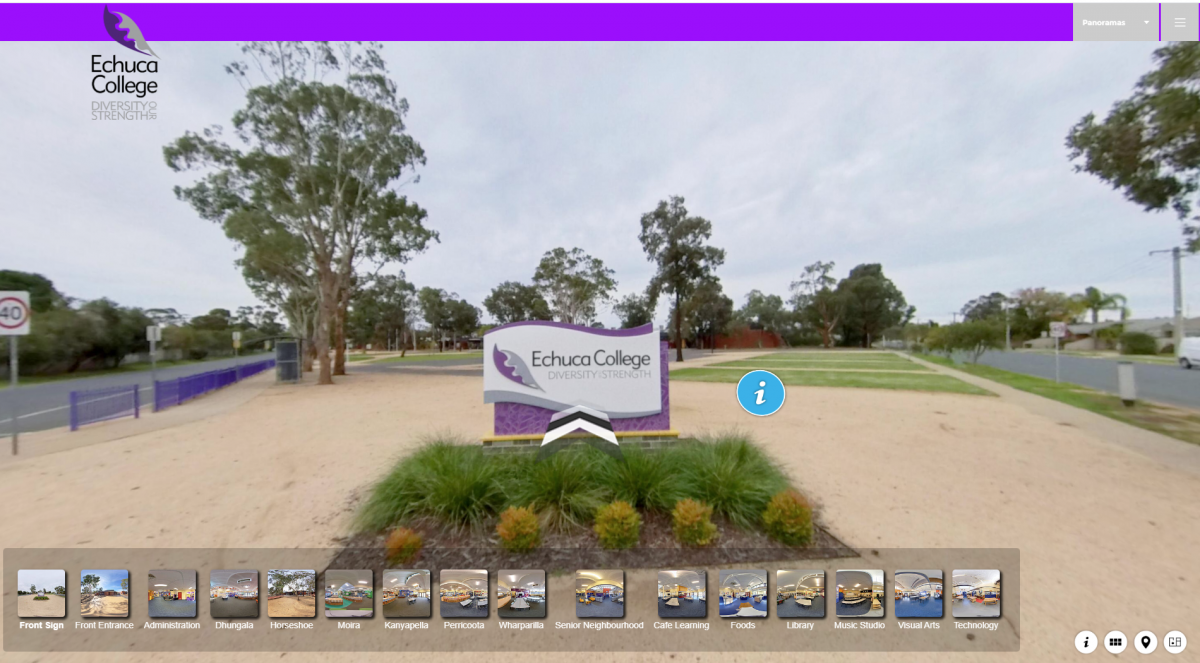 Documentation Requirements
Following documents must be provided to Echuca College. It is an Education Department requirement that a Birth Certificate be supplied before children may be permitted to attend school. Immunisation Certificate. Copies can be obtained by contacting Medicare on 1800 653 809. For further information about bus travel please read the bus information form carefully and complete the relevant form if required.
– Birth Certificate (please present original to be copied at the front office at Echuca College)
– Up to date copy of your child's Immunisation Certificate
– Current Asthma Action Plan (if applicable)
– Health Care Card (please present original to be copied at the front office) (if applicable)
| Documents | |
| --- | --- |
| Echuca College Student Enrolment Form | DOWNLOAD |
| School Bus Information | DOWNLOAD |
| Bus Application Form | DOWNLOAD |
| Confidentiality Release Form | DOWNLOAD |
| Camps, Sports and Excursions Fund (CSEF) Application Form (if applicable) | DOWNLOAD |
| Singing and Instrumental Music Form (if applicable) | DOWNLOAD |
Government school student
Return your completed Application for Year 7 Placement form (included in the Parent Transition Pack) to your primary school in May. Your primary school then sends the form to your first-preference secondary school.
You will be notified of your placement by your primary school in August, and can either accept or appeal the placement.
Non-government school student
If your child is attending a Catholic or independent primary school, you need to apply directly to Echuca College.
The process follows the same timeline as government schools
How to enrol (non-government school student)
Download and complete the enrolment application form or pick up a hardcopy from our office

Submit by mail to Enrolments Officer, Echuca College , 20-50 Butcher St, Echuca VIC 3564 , or drop them in at the Echuca College office

We will notify you in July/ August, and you can either accept the placement or appeal the decision
Enrol on curriculum grounds
If you live outside the Echuca College zone, you can apply to enrol your child on specific curriculum grounds.
To apply, submit the Curriculum Claim application for Yr 7 2023 and any supporting documentation with your enrolment application form (both government and non-government school applications).
It is important to note that places are only available if there is space after all local students and siblings have been accommodated. For more information, see our enrolment policy.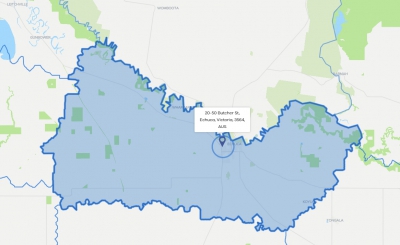 The zone for Echuca College is the geographic area served by the school.
Your designated neighbourhood school is the government school nearest to the student's home (permanent residence), measured in a straight line, door-to-door from home to school.
The best way to find out if your home is in the Echuca College zone is to check the Department of Education school zone map at findmyschool.vic.gov.au
If you are looking to enrol your child in Year 7 after the school year has commenced, please phone the school on 03 5482 1133 or email enrolment@echucacollege.vic.edu.au.
Applications are considered in line with our enrolment policy.
From Week 2, Term 2 2022
Government primary schools distribute the Transition Information/ Enrolment Pack to all parents/carers of Year 6 students, if not done prior.
Friday 27th May 2022
Parents/carers return Enrolment Forms for Year 7 Placement 2022 forms to government primary schools by this date.
Monday 19th July 2022
Echuca College opens the booking process for transition interviews. Families will be required to contact the Echuca College administration team to arrange interview times.
Monday 15th August 2022
Echuca College begins Year 7 Transition interviews. Students and families attend interviews, ensuring they bring all the relevant documentation; birth certificate, immunisation records, past reports, HCC card.
Tuesday 6th December 2022
Echuca College hosts an Orientation Day for Year 6 students. (TBC)