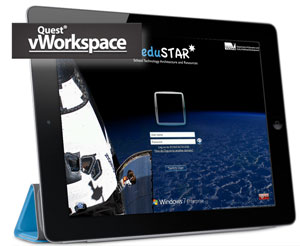 Overview
The concept behind the Bring Your Own Device (BYOD) project at Echuca College is to provide students with the opportunity for more personalised learning by having access to technology both at home and at school. This program will promote individual, differentiated learning for each student from Year 7 to Year 12.
We are seeking to explore the opportunities of BYOD in the lifelong learning for students, and are confident in being able to enhance their learning outcomes with the use of technology in the 21st Century.
The following BYO Devices are generally acceptable:
Laptop:                        Windows 10+ ( NOT Windows 10S)
MacOSX (version 10.8 or newer)
Tablet:                         Windows 10+ (NOT Windows 10S) (must have an attachable keyboard)
Recommended technical specifications:
*Note: Echuca College recommends devices have adequate insurance against accidental damage, lost or stolen. Please review your home and contents insurance policy as some provide some coverage.
Screen11″12″-14″
| | Minimum | Recommended |
| --- | --- | --- |
| CPU | Intel i3 Gen 6 or AMD r3 | Intel i5 Gen 6 or AMD r5 |
| Hard Drive | 128GB | 256GB (SSD Prefered) |
| Memory | 4GB | 8GB |
| Battery | 4 Hours | 6 Hour |
| Wireless | 802.11 a/n | 802.11acn 5Ghz |
| Accessories | Keyboard | |
| | Hard Cover/Sleeve | |
| Warranty | 1 Year | 3 Year |
| Accidental/Insurance* | | 3 Year |
Endorsed Devices and Supply Panel
NOTE (Dated 27/8/18): The information below may be out of date. We are currently working with suppliers and the information below may change. If you have any questions, please do not hesitate to call and talk to the I.T. team about our requirements.
Echuca College has teamed up with Edunet and Smartmove Computing and have formed an endorsed list of BYOD devices which include Acer, Lenovo and Apple Macbook laptops. These are very competitively priced, with options to extend warranty, insurance options, a range of carry cases and finance options including 12 month interest free option.

Through Smartmove Computing, Echuca College has approved the following devices:
Apple Macbook Air 11.6″
Apple Macbook Air 13″
Apple Macbook Pro 13″
Acer TravelMate B117
Acer TravelMate P236
Instructions on how to order can be downloaded by clicking here.
Families are encouraged to contact Smartmove for further information on the devices, prices and purchasing questions/issues on:
PH: 03 5480 1366
Email:  info@smartmoveechuca.com.au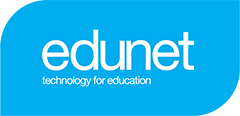 Through Edunet, Echuca College has approved the following devices:
Lenovo ThinkPad 11e Yoga
Lenovo ThinkPad 12.5″ Yoga – i3
Apple Macbook Air 11.6″
Apple Macbook Pro 13″ – 4GB
To access the purchasing panel, please go to: http://echucacollege.technologyportal.com.au and log in with the password of: EC2017
Families are encouraged to contact Edunet for further information on the devices, prices and purchasing questions/issues on:
Policy and Permission Forms
Our aim is to provide an educative environment by establishing an eSmart culture which is in keeping with the values of the school, legislative and professional obligations, and the community's expectation. Within this context, the objectives of the following guidelines are to ensure the smart, safe, responsible use of ICT within the school community.
These guidelines outline the conditions applying to the use of all school ICT and behaviours associated with safe, responsible and ethical use of technology. Authorised users are required to comply with the Agreement.
Echuca College recommends reading each of documents. The Acceptable Use Polciy/BYOD Permission form needs to be filled out by the parent/guardian and student, and handed into the I.T. team before the device is allowed to be used at the school or connected to the school network.
Resources
Apple iPad AirPrint PaperCut App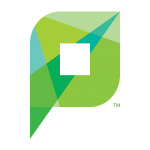 The PaperCut App for iPad / iPhone is required for printing to PaperCut managed printers. The App authenticates each print job – effectively linking up users with their print jobs. It can also provide balance display, print job confirmation, shared account selection and message notification.
Deploying the App to iOS devices is simply a matter of going to (while on the school network) http://ec-app-1.echucacollege.vic.edu.au:9191/ios/install. After accessing the installation URL on an iPad / iPhone (iOS device) an Install Profile dialog should appear. Follow the promps to install the App. Afterwards, a Printing App (actually a Web Clip) should be available on the home screen.
After printing, open this newly added App, sign in with your network credentials, and your print job should process and begin to print.
Microsoft Office 365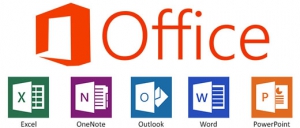 In order to help you prepare for success this school year, we're providing Microsoft Office to every student free of charge. With Office 365, you will now have access to the latest version of Word, for writing; Excel, for spreadsheets; PowerPoint, for presentations; OneNote, for organization and note taking; and much more.
• Install on up to 5 compatible PCs and Macs, plus 5 tablets (including iPad!) – This includes home devices/computers
• Use with OneDrive for automatic device syncing (1 Terabyte of Cloud Storage Space)
• Gain valuable skills on the world's most popular productivity software
• Office subscription lasts for as long as you are a student here and the program continues
Click on the relevent device for Instructions on how to download/install Office 365:
Links to download the installation packages (only accessible within school):
Network Adapter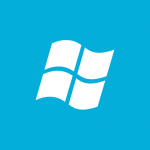 Network Adapter is a simply utility for Windows 7+ devices to connect to network drives and printers.
Click here to install: Network Adapter for Windows 8+ – Access to network drives and printers
Previous Version: Windows 7: Network Adapter – Access to network drives and printers
Requirements:
Microsoft Windows Windows 7+
.NET Framework 3.5