APP news review: Which apps are right for you?
Mobile apps are tools that can help us make informed decisions about our health. Many of us have used one of the hundreds of health and wellbeing apps available in online app stores. But how effective are these apps?
The Wellbeing team will select  App's for review to inform you of the benefits to achieve a healthier lifestyle.
When choosing an App make sure the app is enjoyable to use, suits your needs, is supported by an organisation you trust, allows you to create and modify your own goals, lets you track your behaviour, shows you how to do an activity, and rewards you when you succeed.
This first App review is used to help young people manage stress, increase resilience and assist in reducing mental health risks later in life.
SmilingMind
Apple: https://itunes.apple.com/au/app/smiling-mind/id560442518?mt=8&uo=4&at=10ln3W
Android: https://play.google.com/store/apps/details?id=com.smilingmind.app&hl=en
Mindfulness helps you to relax and enjoy life, and trains your mind so you can cope better and perform under pressure. This tool introduces meditation and mindfulness techniques to reduce mental health risks now and in the future. This training helps you to move through relaxation to resilience.
This App is very adolescent friendly and should be introduced in session by listening to an example recording together.  Different sets of meditations are targeted at different age demographics, including: 7-11yrs, 12-15yrs, 16-22yrs, and Adult. Put a Smile on your mind.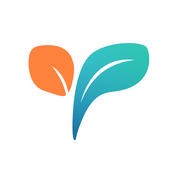 OurPact
Apple: https://itunes.apple.com/us/app/ourpact-parental-control-screen/id954029412?mt=8
Android: Not available yet – register interest via: http://ourpact.com/
OurPact is a leading parental control app for iPhones, iPads, and iPods that makes it easy for you to set limits on how much time your children are spending on their mobile devices. Create schedules, block all Internet and app use at a moment's notice or reward them with the allowance feature.
This App helps you balance the risks and rewards of iOS and Android technology for your family, with ease. Parents direct involvement in their children's mobile habits has proven to be a key factor in children's healthy approach to technology. Encourage or block all mobile apps and Internet access at your own parental discretion through OurPact's schedule dashboard or block/allow feature. We encourage families to work together to create balanced schedules that fit each family member's unique routine.