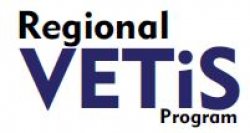 Overview
VETiS stands for Vocational Education and Training in Schools. VETiS offers students nationally recognised vocational certificates approved for senior secondary students, and is endorsed for recognition in both the VCE and VCAL by the Victorian Curriculum and Assessment Authority (VCAA). Echuca College's VETiS Program is open to Year 10,11 & 12 students.
Benefits of studying a VETiS Course
– Provides a practical focus in a wide range of industry areas
– Boosts entry level skills for the workforce
– Provides nationally recognised Vocational Certificates that can lead to direct employment pathways
– Adds credits towards obtaining VCE or VCAL
– Provides direct experience in industry
– Provides an academic benefit in contributing to ATAR
For more information on courses please visit the 10-12 Curriculum information page and the 10-12 Curriculum Handbook or follow this link to the VCAA VET Information page; http://www.vcaa.vic.edu.au/Pages/vet/programs/index.aspx
For further information, please contact Andrea Knight (Careers Co-ordinator) on 03 54821133.
VETiS Certificate courses will be offered in the following areas:
Certificate II in Automotive Studies
Certificate II in Building and Construction [Pre-Apprenticeship]
Certificate II in Community Services
Certificate II in Hospitality (Kitchen Operations)*
Certificate III in Music *
Certificate II in Sport and Recreation*
Certificate II in Health Support Services
Certificate II in Applied Languages (Indonesian)
Certificate III in Information, Digital Media and Technology*