Our Cross Country team travelled to Bundoora for the State Finals – 15 Year Old Boy team came third overall in a sensational effort. The team consisted of Max Ogilivie, Oscar Reid, Liam Gundry, Isaac Warren and Amos Farrell. Congratulations to the team and their supporting families.
Our Individual runners also performed very well with Archie Reid finishing 4th in the 12 Year Boys and Max Ogilivie also finishing in the top 10 for the 15 Year Boys. Jess Davidson also performed extremely well in her individual race.
Archie Reid has competed in a number of races over the year and has qualified for the Athletics Victoria Team to represent Victoria at the National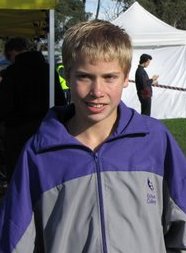 School Sport Australia Cross Country Event in Albany Western Australia in August this year. An amazing effort, especially given this is not Archie's preferred distance, he enjoys the longer distances. We wish Archie all the best and will be supporting him along his journey.
Thank you to the families that assisted in getting our athletes to this event.