Students from Echuca College achieved outstanding results when they participated in the International Competition and Assessment for Schools – Science Competition. Those students whose achievements were outstanding were rewarded with Certificates of Credit, Distinction and High Distinction.
The International Competitions and Assessments for Schools are independent evaluations of students' skills and knowledge in core learning areas and provide insight into students' understanding. The skills and understandings tested are important indicators of success in school and beyond.
Students volunteered to take part in the test and are to be commended for their initiative and great achievements. 27 students received Certificates of participation, 14 students received a certificate of Credit indicating that they are in the top 36% of the state. Reece Campbell and Tom Harris from Year 7 and Samuel Day from Year 12 received Certificates of Distinction awarded to students who achieved results in the top 11% of the state.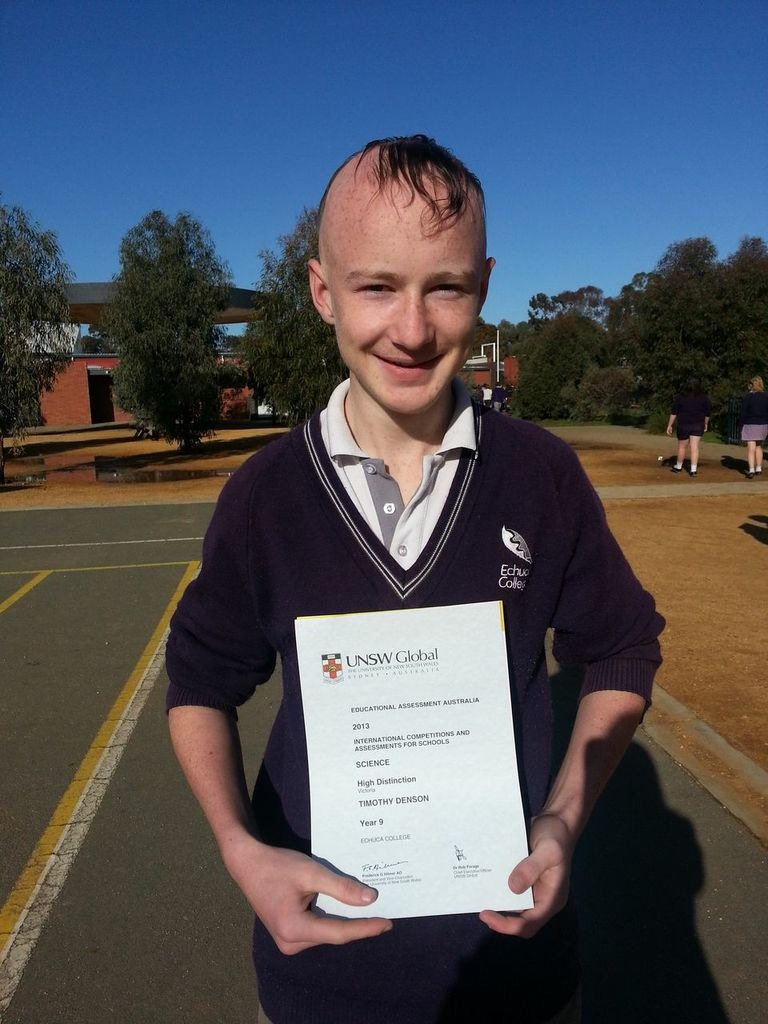 Timothy Denson of Year 9, achieved the award of High Distinction, awarded to students who scored in the top 1% of the state, a truly outstanding effort.