From NASA satellites to liquid nitrogen ice cream, the National Youth Science Forum (NYSF) has awakened my curiosity to explore the magic and wonder in Australia, also known as SCIENCE. Throughout January 4th-January 16th whilst most teens were soaking up the sun and enjoying a well-deserved holiday, I found myself in Canberra enjoying jam-packed days of hardcore science. Although, My NYSF experience began mid 2015, as I sent away my application to Bendigo Next Generation Rotary Club and waited in awe. Before I knew it, I was preparing for my interview in Melbourne, and a month later was lucky enough to be selected to attend the January 2016 Session of NYSF.
"Curie", a chemistry interest group was my new family, As 13, Year 12 students from across the country and one German student from Heisenberg set out on a new adventure to dissect the minds of prestige scientists (our beloved celebrities). The NYSF was just as much a social development event, as it was a science one, I have developed networking and communication skills as well as taking part in full on scientific debates and presentations which has allowed myself to further develop my confidence and public speaking attributes. I even, acted as the scientist for CSIRO, in a mock house of representatives at Parliament House.
An average day at NYSF consisted of an early rise at 6am to race down to the breakfast line consisting of 200 hungry science students. We would attend a lecture in the morning at Australian National University (ANU), which consisted of guest speakers immersing our minds with career pathways and advice for the future. At least now I know that studying body decomposition at Australia's only "body farm", is NOT where I want to head if I can't stand smelling rotting flesh 24/7.
Usually after lunch we would attend surprise Lab Visits to exotic locations around Canberra and surrounding areas. My favorite lab Visit was to the John Curtin School of Medical Research, which is situated right on the campus of ANU. There my "Curie" interest group were well informed about pursuing science research as we quickly neglected our previous stereotype of freaky scientists working in lab coats, finding the cures to cancer. Observing models of neurons, brain slices and DNA sequences made me "fan-girl" and the beaming smile never left my face for the duration of the 4 hour lab visit. In the evenings we would take part in social activities such as 1920s Swing Dancing or visit Canberra's attractions including the Telstra tower, Art Gallery and wildlife walks. I also met and had a day out with a Rotary family who live in Canberra, on the middle weekend for a break day.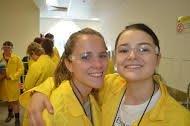 Although I had to say the emotional goodbye to some of the most amazing people in this country, The NYSF gives opportunities throughout the year to travel to places around the country to take part in "Next Step Programs", which allow us to catch up and undertake more fun science activities and lectures. Also the NYSF, gives opportunities for students to apply to take part in International Science Forums, in countries such as Singapore, England, Ireland, Germany, Canada and America. This may be something I would like to pursue. Universities across Australia highly regard and support the NYSF program, and admire the positive attitude towards science that students possess. I am proud to be part of the NYSF Alumni, which are invited back to be guests speakers at futures forums, and also youth staff members.
Without the support of the community of Echuca/Moama and Bendigo I wouldn't have the skills and motivation to conquer my year 12 studies. I would like to personally thank the generous support of the Echuca College School Council, Moama RSL, The Shire Of Campaspe, TWISTED Science and Bendigo Next Generation Rotary Club. I would also like to thank NuManz Embroidery for providing me with my very own spectacular Personalized NYSF shirts.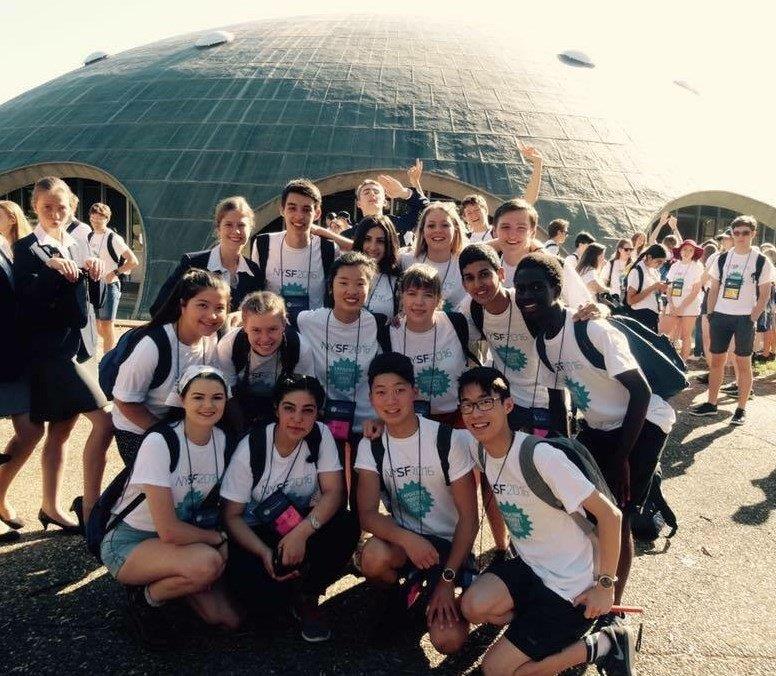 Any students wanting to know more about the NYSF program or the selection process, please don't hesitate to see me, or visit the NYSF website.