Four teams travelled to Kyabram after qualifying at the Campaspe level of competition. All four teams took on the experienced and quality teams from Bendigo South East College in their first match of the day.
The Year 8 Boys, 8 Girls and 7 Boys tried hard, with Ryan Campbell having the most success going down 22-20 in his singles game. The Year 7 Girls had a great 4 games to 2 win with Bridie Wren fighting hard to win her singles 25-23 and the doubles combination of Bridie and Georgina Datiles sealing the victory with a close win.
In the second game the Year 8 Boys defeated Swan Hill 4 games to 2 with Laurence Pontejos, Luke Johnston and Ryan Campbell all winning their singles matches and Laurence and Ryan winning the doubles. The Year 8 Girls also defeated Swan Hill 4-2 with Annastasia Gadsden and Chloe Scown winning their singles games and the two doubles combinations of Annastasia and Chloe, and Jacquelyn Taylor and Brooke South also having a win. The Year 7 Boys team of Tom Whitehead, Rory Van de Zand, Gabriel Gallimore and Brodie
Lloyd had a great win against Charlton. The Year 7 Girls have qualified for the State Final after finishing on 3 games each with Charlton,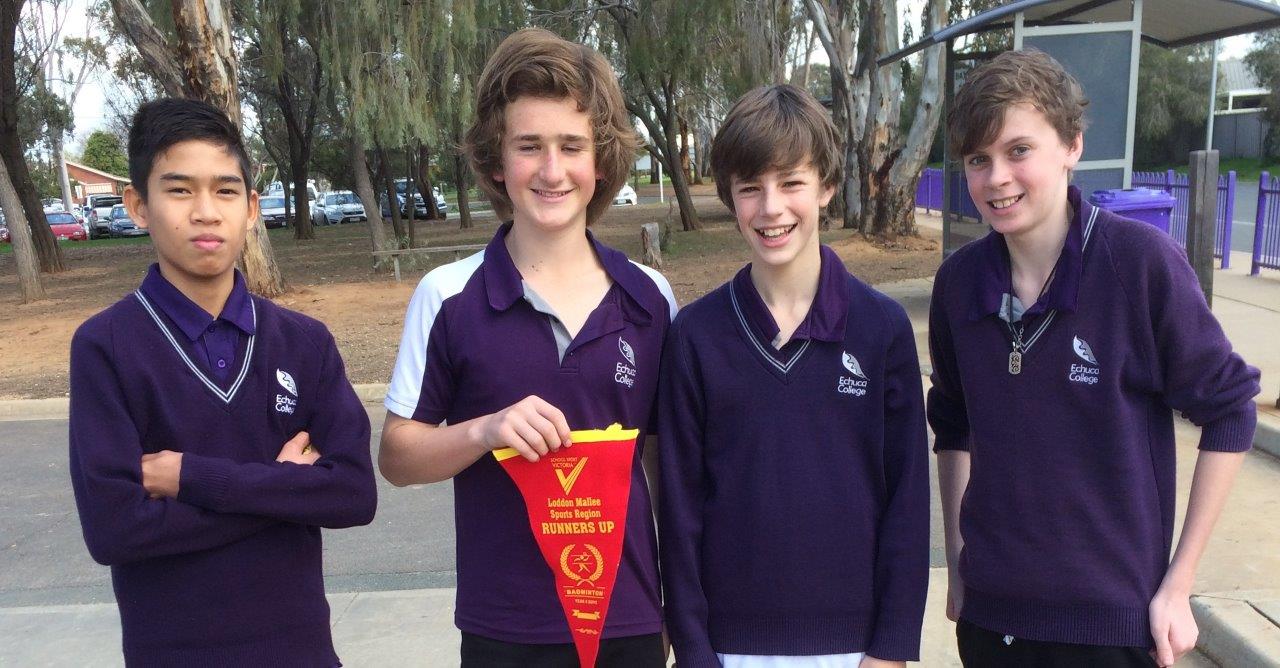 but getting through on points won. Bridie got the team over the line with a 23-21 victory which could have gone either way.
Congratulations to all the teams on a great day.
Year 7 Girls – 1st Georgia May, Kallahrney Turner, Bridie Wren & Georgina Datiles.
Year 7 Boys – 2nd Tom Whitehead, Rory Van de Zand, Gabriel Gallimore & Brodie Lloyd.
Year 8 Girls 2nd – Jacquelyn Taylor, Annastasia Gadsden, Brooke South, Chloe Scown & Jodi Grundy
Year 8 Boys – 2nd – Rylea Jones, Luke Johnston, Laurence Potejos & Ryan Campbell.