Sarah Hilet and Olivia Burke represented Echuca College at the Bendigo Interschool Equestrian Team Challenge, which was held in Bendigo over the last weekend of the school holidays. The event attracted nearly 200 riders in 48 teams from schools across the central and northern districts of Victoria so competition was very tight.
Sarah and Olivia were part of a composite Echuca College/Moama Anglican Grammar team. Each of the four riders had to compete in eight events over the two days, including showjumping, dressage, handymount, show classes and mounted games. Riders earned points for their team if they placed or won in their events. Both Olivia and Sarah performed very well, with placings in nearly all their classes. Highlights included a win in the Pleasure Mount class for Olivia and her horse Red October.
They then went on to take out the Reserve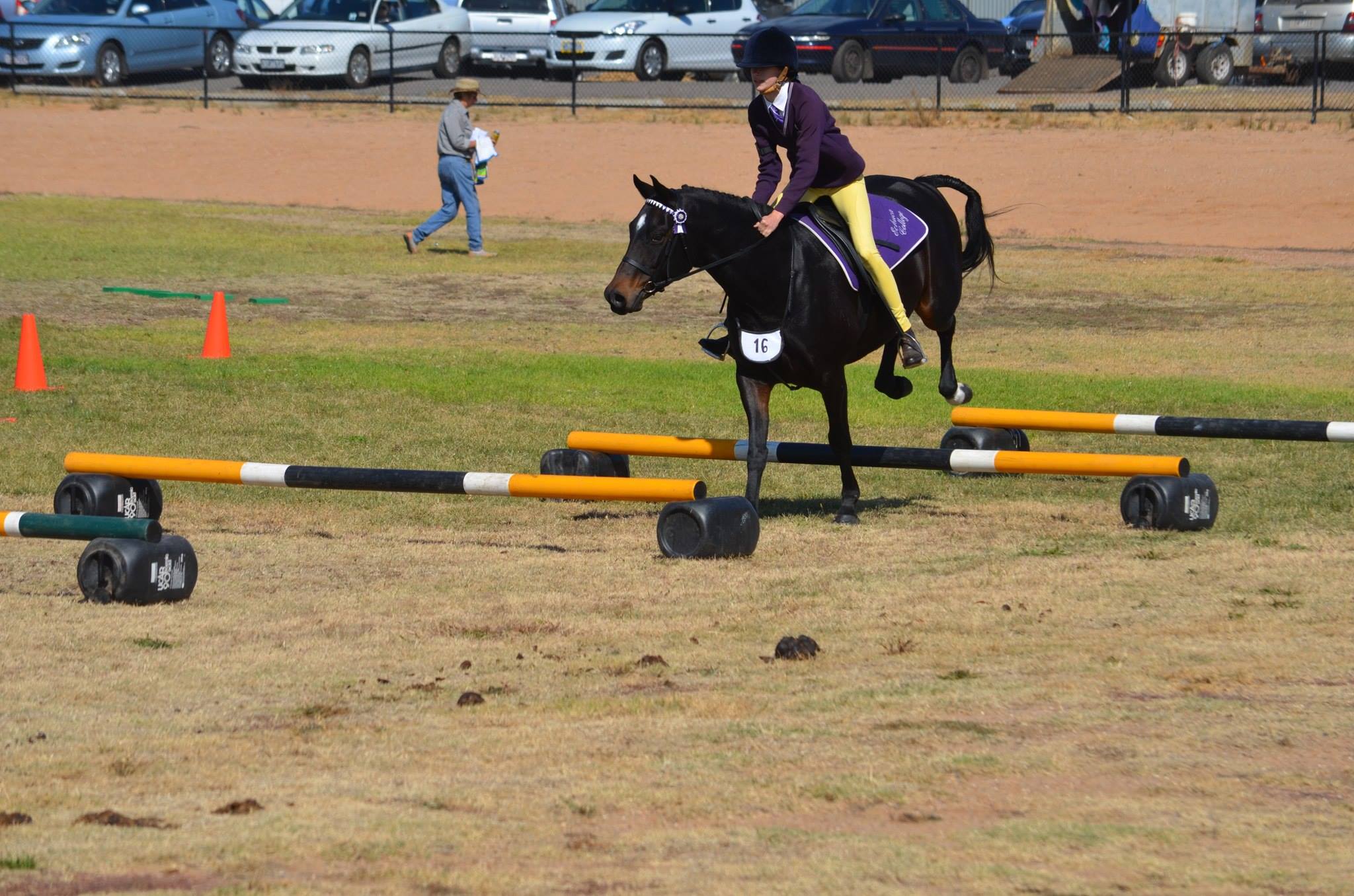 Champion Pleasure Mount. Sarah was Reserve Champion in D grade Showjumping with her horse Matitojo Duvallier, and also won her handymount and games events. Along with their teammates from the Grammar, the girls ended up finishing seventh overall in the event by just one point! (Team placings went down to sixth). This was a terrific effort in such a big event. Both girls had a great time over the weekend and the camaraderie amongst their team was outstanding. It was great to see Echuca-Moama schools doing so well.