Echuca College hosted the regional Indonesian Immersion Day and invited students from Welton Primary, Gunbower Primary School, Nanneella Primary School, Colbinabbin Primary School, preps from Echuca South Primary School, preps and grade one students from Echuca West Primary School, preps to year eights from Pyramid Hill P-12, year nine and ten students from Rochester Secondary College and years nine, ten and eleven's from Swan Hill College. Echuca College years seven and eight and our senior Indonesian students were also involved in the various activities.
The event incorporated performers from Bendigo based group "Baguskan" and Melbourne based group "Saman Melbourne".
Students watched a pentawasik performance, and learnt some dance moves. They participated in many activities including; Mask Making, Gamelan, Angklung, Pencak Silat, Wayang Puppet Making, Dressing up for the Photobooth, Saman Dancing and riding around in the becaks.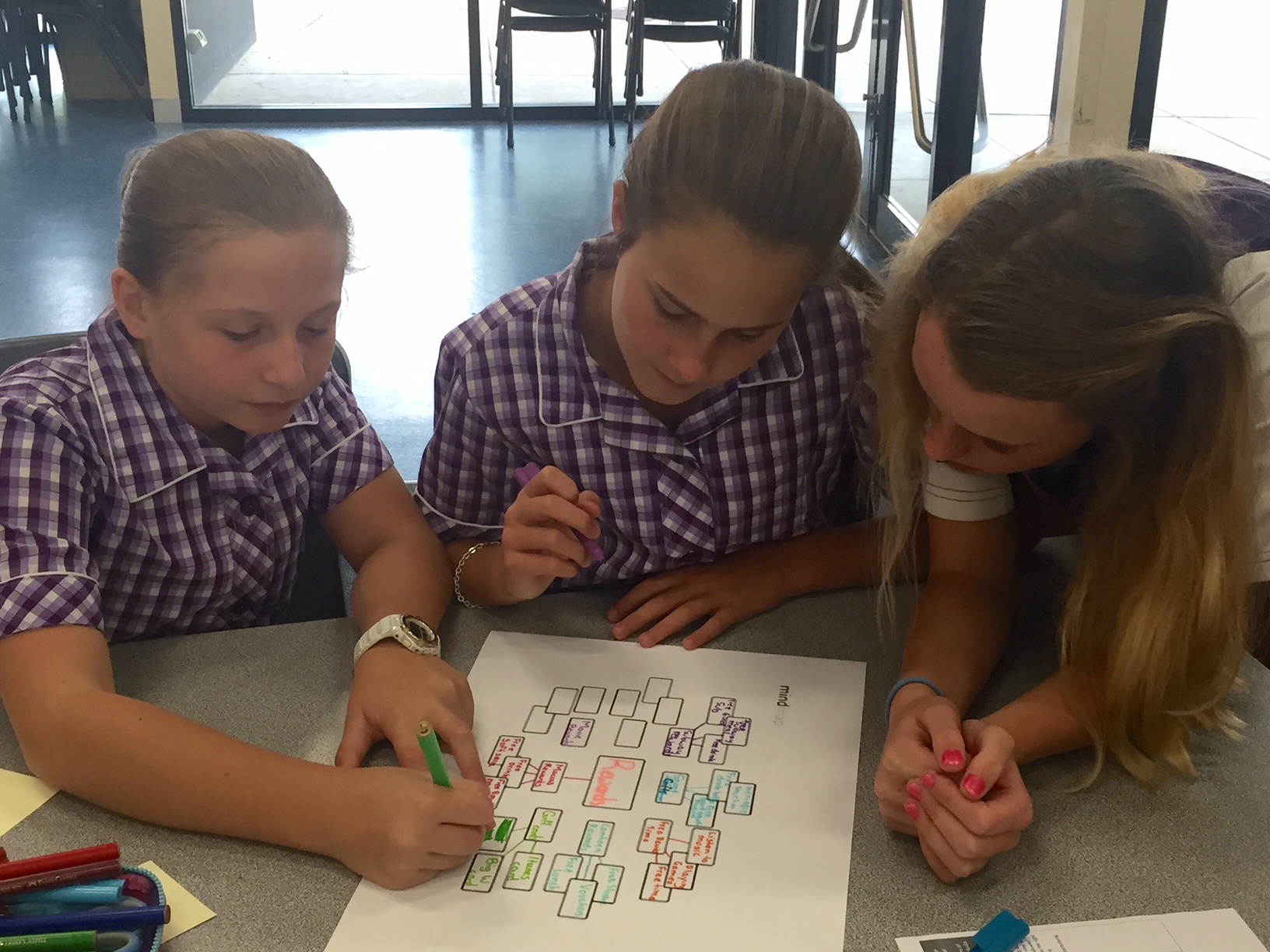 Morning tea was shared with teachers from other schools as our guests, as well as Angela Minuzzo the Languages Education Officer/ Improvement Projects & Principal Employment Unit from the Department of Education and Training, North-Western Victoria Region.
"I would like to thank you and your team for a wonderful day last Friday at the College. Our Prep students had a wonderful day. They were all very tired at the end of the day. Could you please pass on our appreciation to everyone." Karl Stenning, Principal Echuca South Primary School.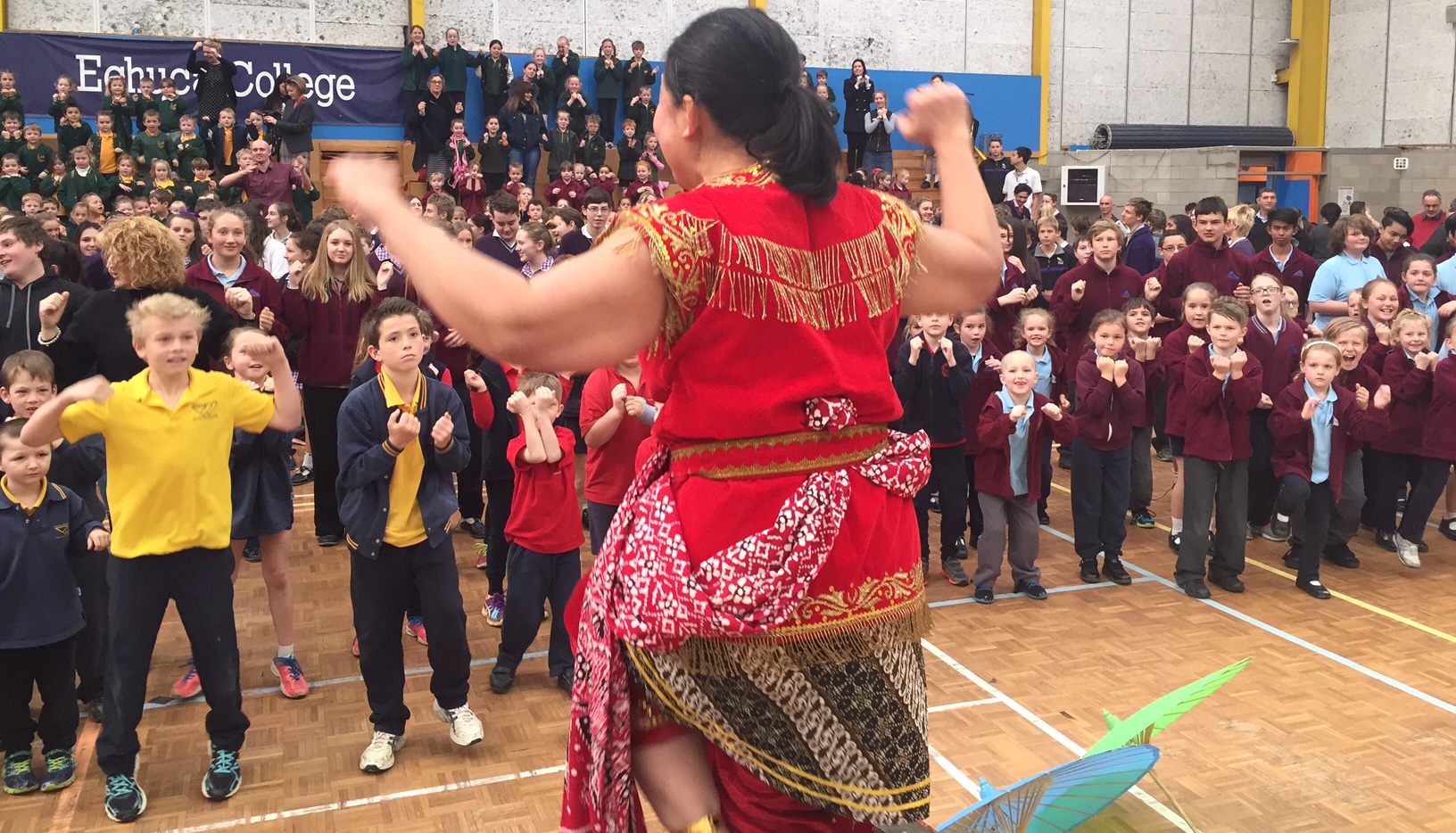 "Congratulations on the success of Friday's Indonesian Immersion Day! Your Indonesian team did a fabulous job with the organisation of the entire day and their attention to detail reflected the enjoyment the students experienced. Congratulations Courtney, Phillipa and Di!!
Congratulations are also in order for the students of Echuca College! Their behaviour and manner in which they conducted themselves throughout the preparation and the day was exemplary. They surely did you all proud!
I had a fabulous time and enjoyed being a part of the Echuca family, even if it was for a very brief moment.
Thank you! Terima kasih!!
Look forward to future visits!" Angela Minuzzo the Languages Education Officer/ Improvement Projects & Principal Employment Unit.