Echuca College students have been hard at work restoring the College Hot House and Kitchen Garden in recent weeks – and what an awesome work in progress it is!
An example of how Echuca College works with their students, staff and community, to provide hands on learning experiences the rejuvenation all started with the desire of a single student, Josh McKenzie, to learn more about building and construction, the passion of staff members, Elaine White & Joel Watson, to rejuvenate the tired and dilapidated hot house and the enthusiasm of local Bunnings administrator and horticulturalist Grant Rayson to put his trade into practice.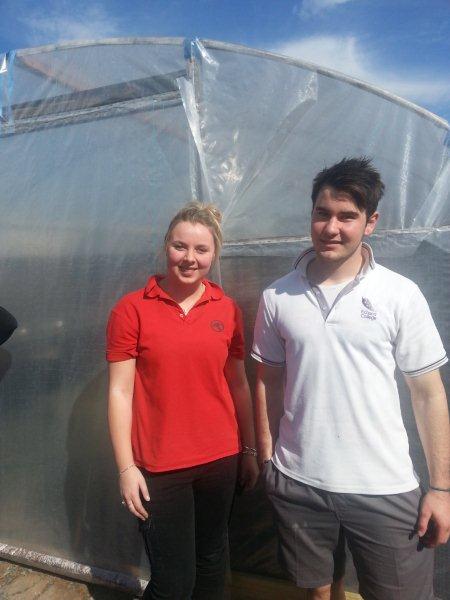 In a few short weeks the project has garnered steam – the area has been reclaimed and reworked by students from Years 10-12, the building re-covered and sessions held with the Bunnings team to plant out an initial selection of herbs and leafy greens to be used in Cooking Classes at the College.
Echuca College principal Mr Eeles said he was thrilled with the community spirit and effort demonstrated. "Echuca College is all about helping students achieve the potential – projects like this get students out and about, engaging with local community and businesses and provide access to meaningful work experience opportunities."
"In the coming year it is our collective hope to build a thriving kitchen garden that can be enjoyed by our many students with a green thumb."
"How fortunate we are at Echuca College to be providing this opportunity for our students."