Echuca College is extremely proud of all our students and it was great to see so many recognised at 2015 Australia Day ceremonies across the district.
Emma Favaloro won the Campaspe Shire Young Citizen of the Year for her outstanding work in the community especially with the Echuca Moama Theatrical Company. Emma is an amazing ambassador of our College and is always ready to help out and support staff and students at all times. Congratulations to Emma.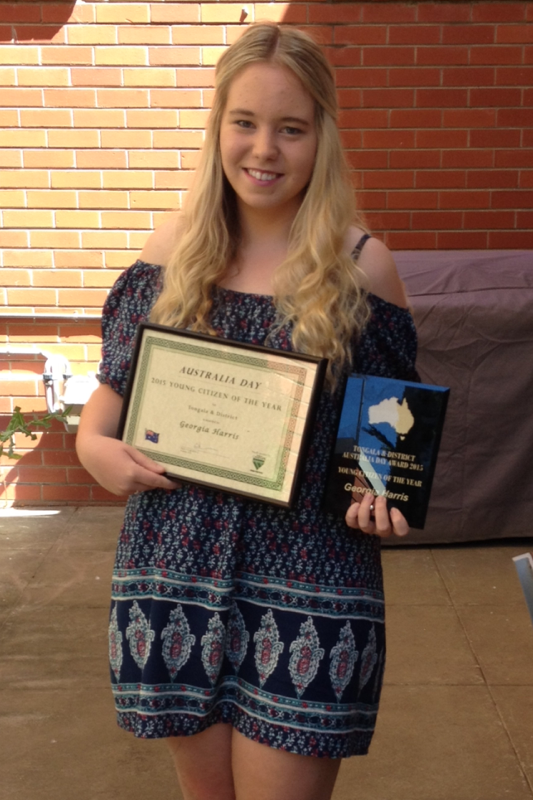 Georgia Harris won the Tongala and District Young Citizen of the Year for her contributions to her local community. Georgia is a leader in our College and is the 2015 Vice Captain, she is a role model for younger students and her application to her studies is outstanding.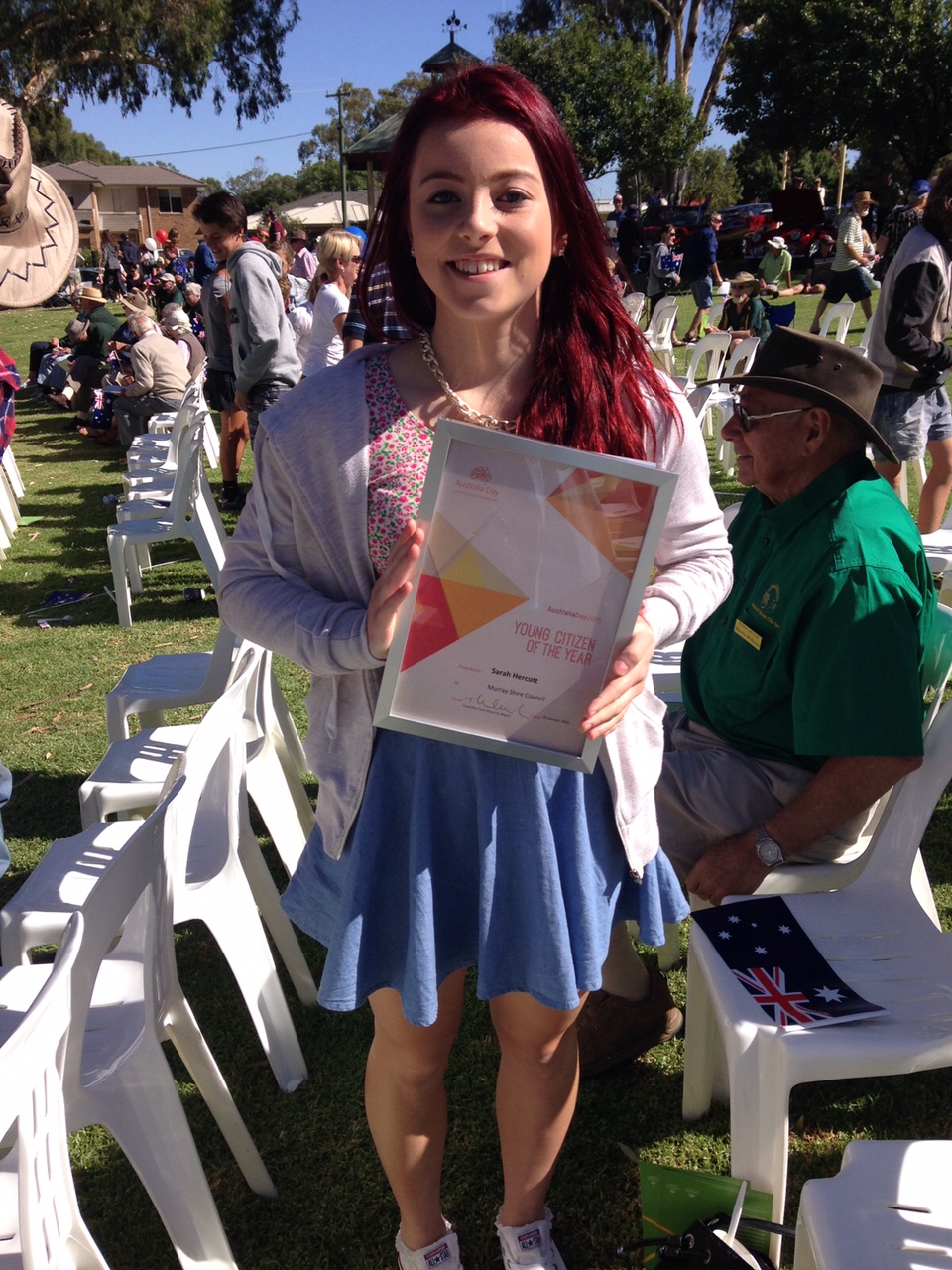 Sarah Hercott won the Murray Shire Young Citizen of the Year for her commitment and dedication to the wider Echuca College community. Sarah's commitment to always do her best is evident in all that she does. She played a lead role in the College performance Macbeth.com and also volunteered for the One and All Debutante Ball. She was a Beacon Leader in 2014 and continues to display all the attributes of an exceptional leader at our College.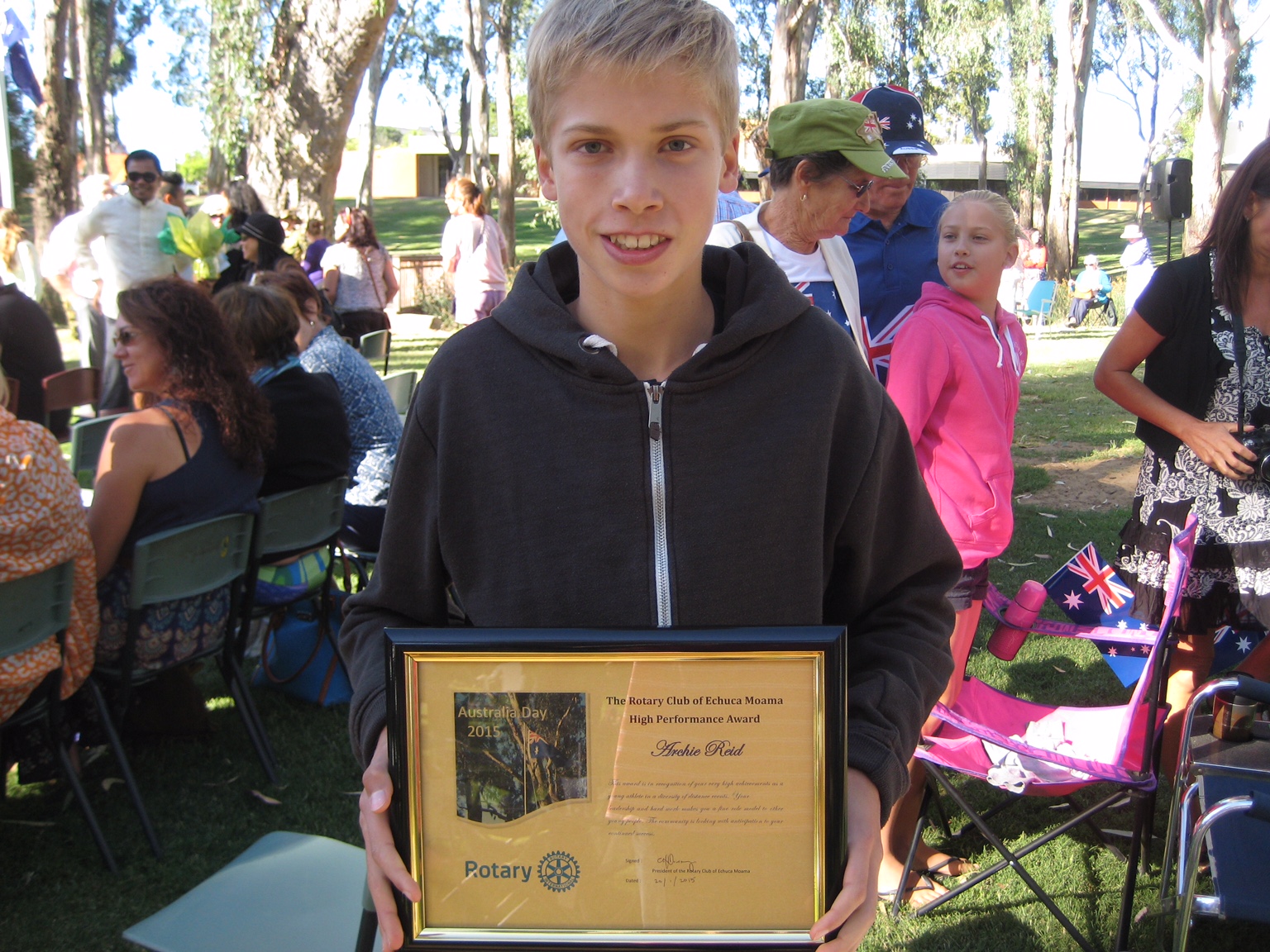 Archie Reid was presented with a Rotary Award at the Echuca ceremony in recognition of his outstanding achievements on the sporting fields in 2014. Archie's achievements on the running track are truly remarkable, he displays tremendous dedication to his training and goal setting for future events. He has achieved amazing results in long distance (10Km) running events against much older competitors and huge fields of runners. Highlights from his year include Run for the Kids in Melbourne 17th overall, Mother's Day Classic Melbourne 1st Under 15, Shepparton Marathon 10km 1st outright, Melbourne Marathon 10km 1st Under 14. Archie also represented Victoria at the National Cross Country event in West Australia.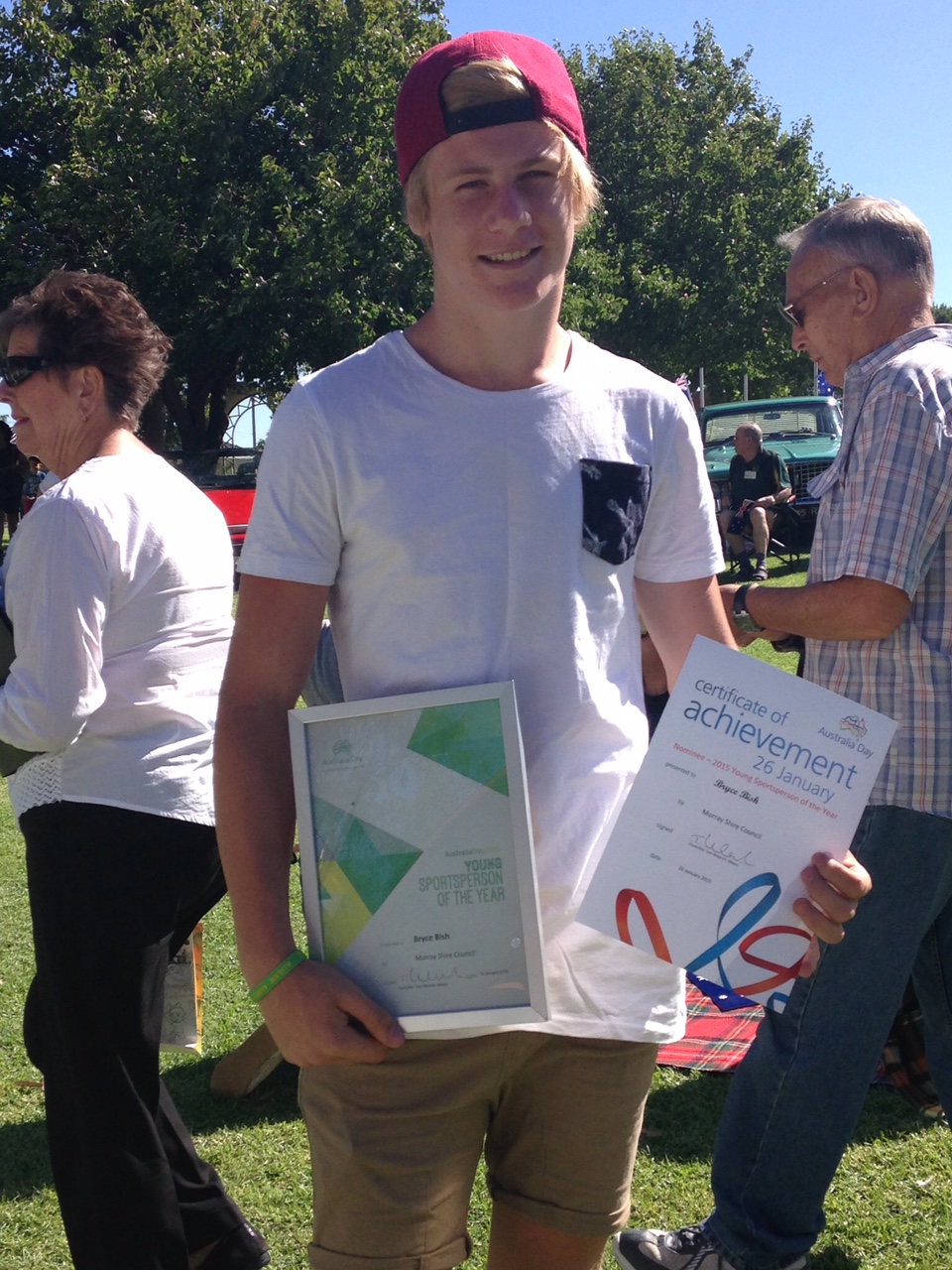 Bryce Bish won the Murray Shire Young Sportperson of the Year Award for all the work he does at the Mathoura Football Club and his efforts with in the thirds and the seconds. Luke Judd received a special mention as he was also nominated in this category for his efforts in the swimming pool, competing at local, regional and state level in 2014.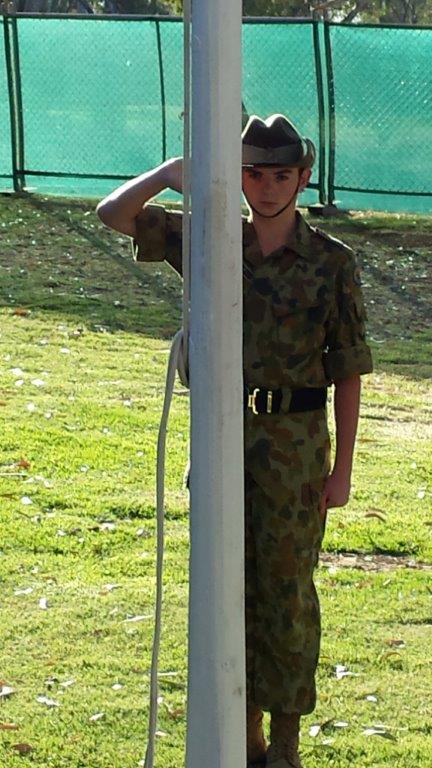 Echuca College was also represented in the 301 Army Cadet Unit which was a part of the flag raising ceremony. Pictured is Corporal Reece Campbell.