Echuca College enjoyed a wonderful day at the 2016 Athletics Carnival. Student participation was exceptional and some outstanding results were achieved. Even on the heavy track a number of records were broken. Congratulations to our new record holders: Lily Hindson 13Yr 1500m, Sarah-Jane Taylor 14Yr 1500m, Asher Jones 16Yr 200m, Corey Garner 13Yr 200m, Jade Allen 17Yr Triple Jump, Shane Cartwright 13Yr High Jump, Asher Jones 16Yr Triple Jump and Long Jump.
The fastest girl today was Jade Allen, making it a clean sweep for her time at Echuca College. Asher Jones capped off a very successful day winning the fastest boy race.
2016 Echuca College Athletics Age Group Champions
13Yr Female – Lily Hindson
13Yr Male – Bailey Steele
14Yr Female – Sarah-Jane Taylor
14Yr Male – Patrick Kervin
15Yr Female – Jessica Gould
15Yr Male – James Whitehead
16Yr Female – Khrystal Keil
16Yr Male – Asher Jones
17Yr Female – Jade Allen
17Yr Male – James Brown
20Yr Female – Emma Favaloro
20Yr Male – Lachlan Arkinstall
Participation was a highlight of the day as was the costumes of our Year 12 students. But at the end of the end of the day we must have a winning house, the points from today contribute to our competition for the Echuca College House Shield at the end of the year.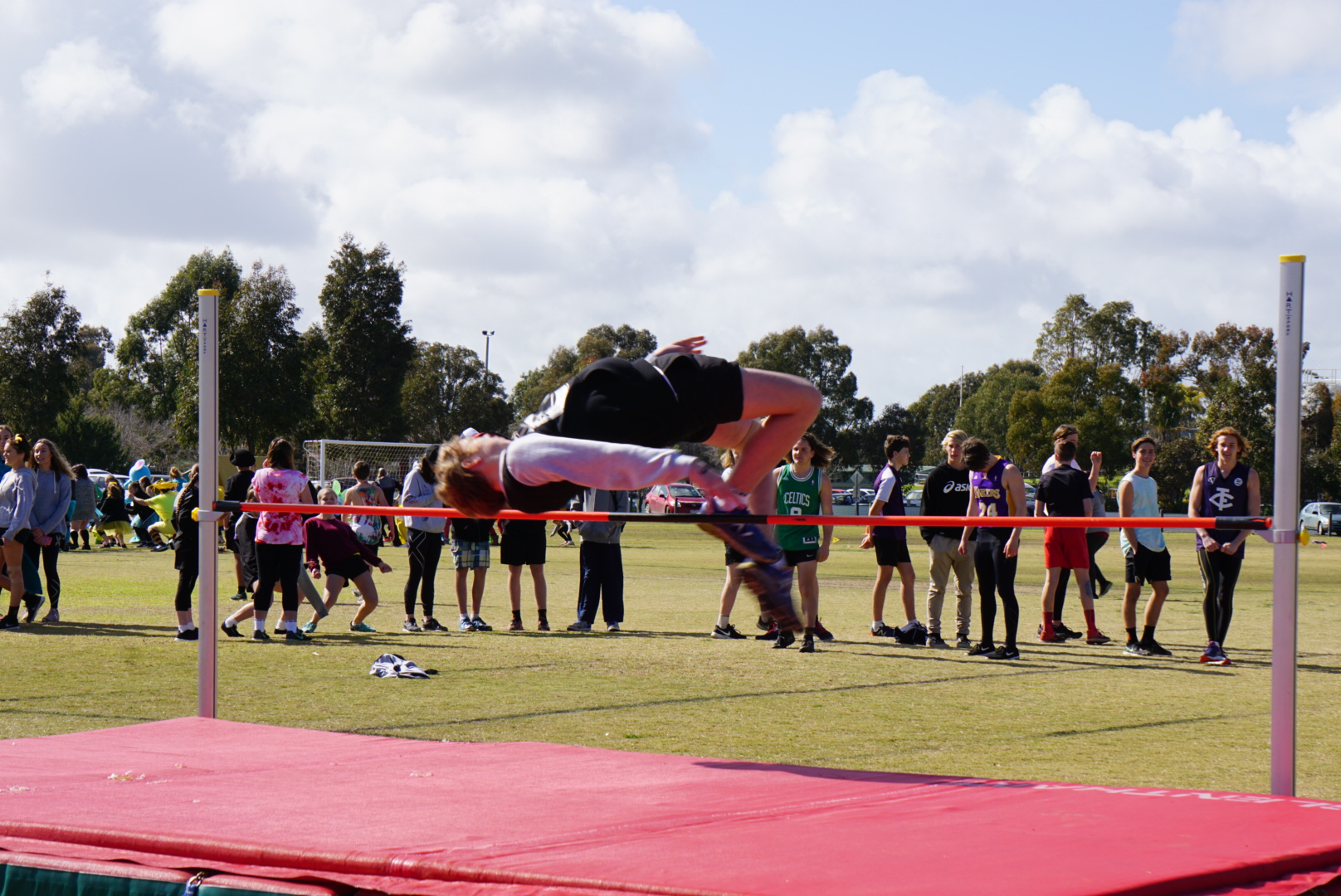 Athletics House Points
1st Place – Moira 1549
2nd Place – Perricoota 1407
3rd Place – Kanyapella 1317
4th Place – Wharparilla 1192
On behalf of all our students and staff we would like to extend a huge thank you to Mr Dave Pearson for all the work he does in preparation for this event. As always the day ran smoothly and was a tremendous success. Thank You and Well Done Dave Pearson!