Echuca College inducted our student leaders today. The ceremony held in the gymnasium celebrated students who have taken the courageous step into leadership. The position of College Captain is the most prestigious of all the leadership positions that can be attained by a student at Echuca College. As such, it carries with it the highest degree of responsibility. Likewise, the role of Vice Captain is a leadership position carrying similarly important and supportive duties, responsibilities and prestige. Our Captains Amy Wright and Corey McGrath together with Vice Captains Georgia Harris and Daniel Gretgrix have already represented our College in an outstanding manner and will continue to do so for the remainder of the year.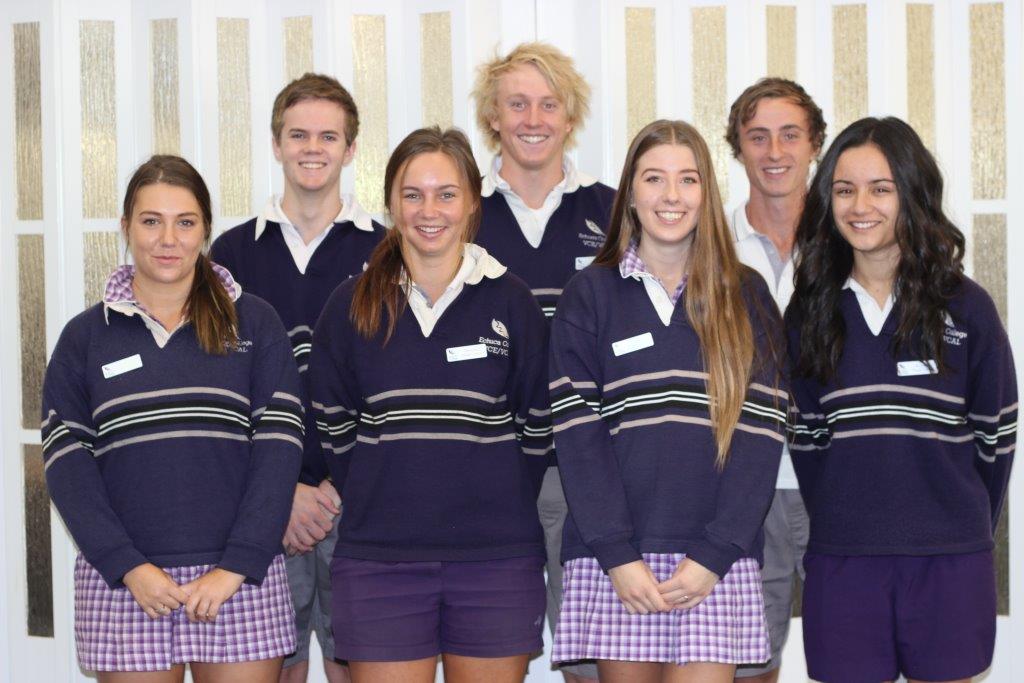 Other Leadership Positions;
Sporting House Student Leaders
Kanyapella Captains – Hannah Sinclair and Daniel Maher
Moira Captains – Ebony Lodi and Eric Holt-Crossman
Perricoota Captains – Soibhan Thompson and Charlie Lowe
Wharparilla Captains – Mardie Lee Hutchins and Joel Shillinglaw
Beacon Ambassadors
Stephanie Chong, Luke Judd, Tyler Thompson, Kelly Gould, Reece Campbell, Trent Campbell, Jess Davidson, Angela Favaloro and Tom Harris.
Student Representative Council
Lara Judd, Joni Grundy, Savannah Ogden, Kade Faulkner, Jess Davidson, Trent Campbell, Laney Robinson, Zeke Penola, Emma Favaloro, Jesse Dinan, Laura McKellar and Joel Shillinglaw.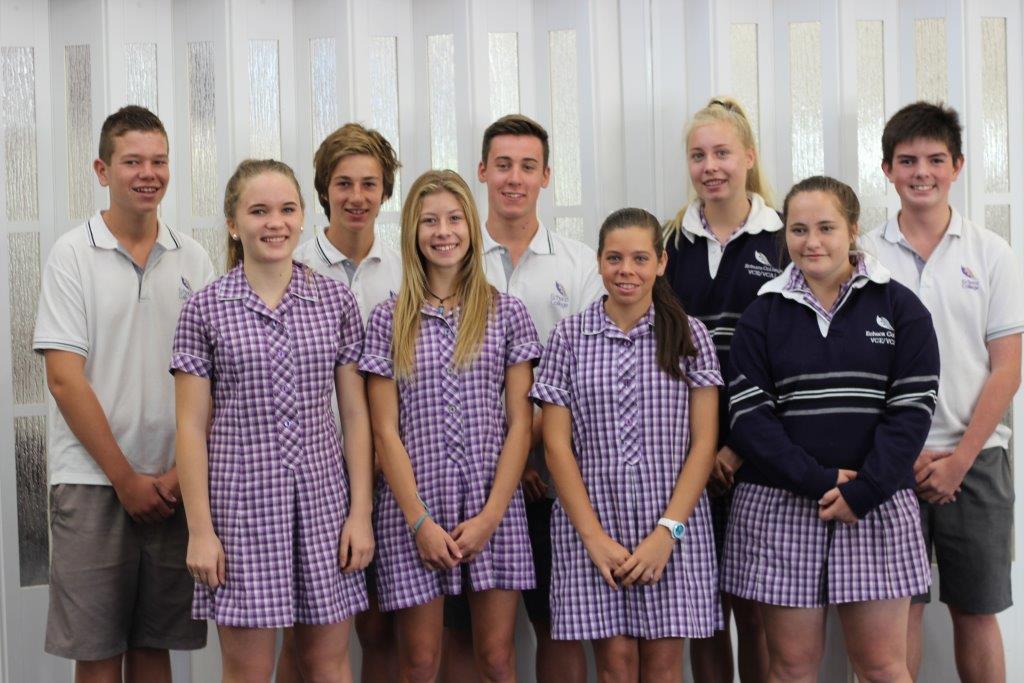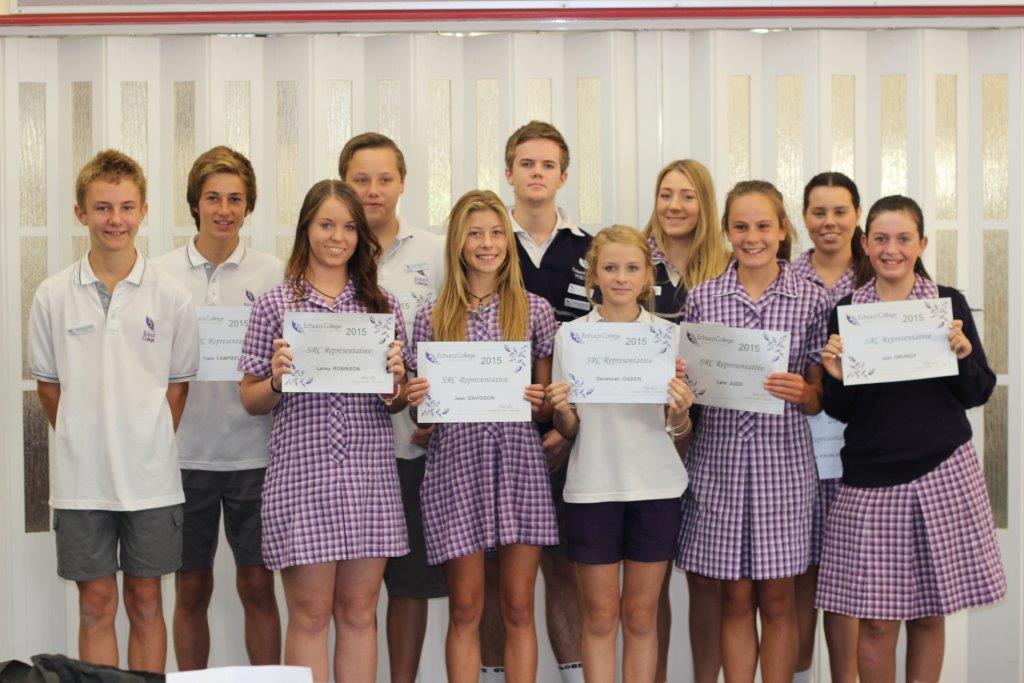 2015 Scholarship Holders
Academic; Kyal Accurso, Hannah Ayres, Jakob Ayres, Kelly Gould, Sarah Kaddissi, Annatasia Gadsden, Ella-Grace Fraser and Georgia O'Callaghan Sporting; Erik Holt-Crossman, Archie Reid, Jess Pitts, Mitchell Lake, Jack Steel, James Whitehead, Lara Judd, Mason Jennings-Case and Dillon Freeman
Echuca College Spirit – Emma Favaloro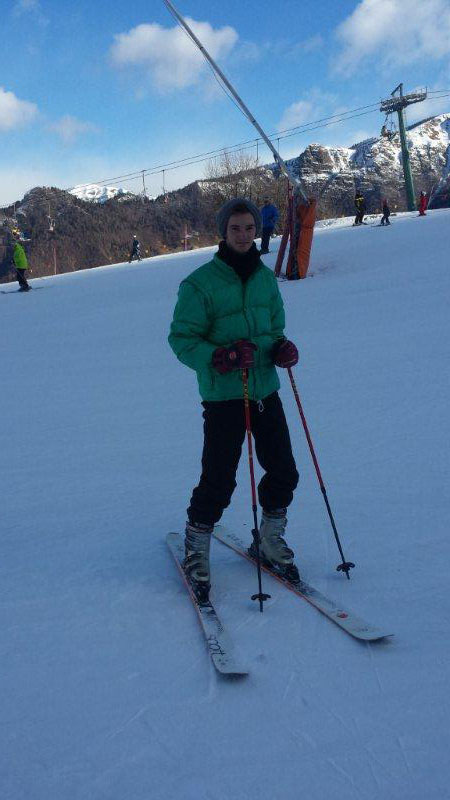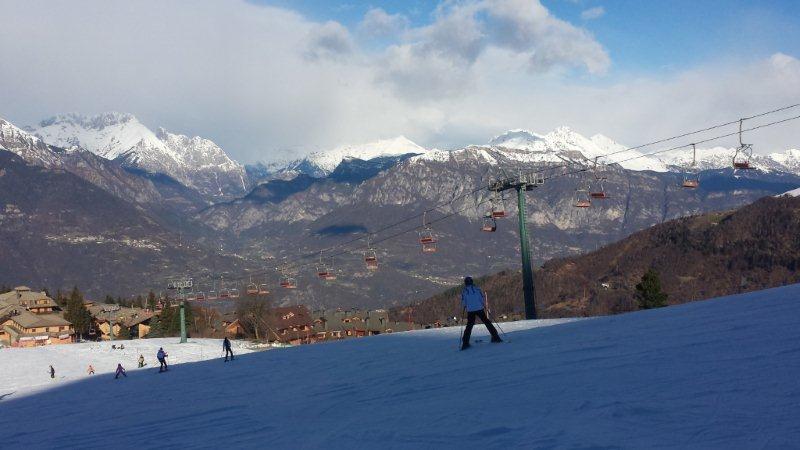 The morning started with a magnificent rendition of Advance Australia Fair by the very talented duo Savannah Ogden and Brianna Creed. Chris Lee and Rhonda Marshall from the Y-Foundation made a special presentation to Mollie Gundry in support of our Go Green for Mollie day held late last year. The foundation presented a $1000 cheque to Mollie's brother Liam to support Mollie and her family on the road to recovery. Our students who attended the School for Student Leadership and travelled to China shared their experience with the audience. The ceremony concluded with a morning tea shared with our inductees and their parents.