The One and All Inclusion program has been away on a three day camp to Anglesea. A group of students and staff from the Echuca Specialist School and the Echuca College have come together to enjoy each other's company . The camp was kindly sponsored by Fitmob Central and the One and All Program.
During a reflection session, all students have the opportunity to say what they liked about camp. Here are some comments from the students from both schools that attended the camp.
Mikayla– My best part was on camp was the Flying Fox were you had to have a camp staff to go and set stuff up his name was Matt and he was a caring person and we had so much fun on the flying fox that was my first time on the flying fox. I had so much
fun I really want to go back there.
Angela– My favourite part on camp was the rock climbing, I liked how we all got involved and helped each other out. What I learned on camp was to not judge people by their ability and to get to know them for who they are. I had a great time on camp and would love to do it again sometime. It was a great experience.
Hannah– My favourite part on the Anglesea One and All camp was the rock climbing wall and being able to meet new people. I also really enjoyed the disco and just seeing everyone smiling and having fun was really good. What I learnt about the camp is no matter what their ability is just keep trying and don't give up.
Kane – the best part about camp has been that everyone has had a go at doing lots of different activities .
Ashley -I liked having a disco on the first night and the flying fox .
Darcy– my favourite was the flying fox and the camp fire.
Courtney-I really enjoyed the camp and I think that it was a great experience.
Zeke– the best part of the camp was that I learnt no matter who you are or what you do you can always achieve something with your life wether its fly on the flying fox or scaling the rock wall we all can enjoy what life has to offer.
Connor-my favourite part of camp was the disco because everyone got involved and had a lot of f
Lyndall– camp was AWESOME, getting to know everyone was pretty cool too. My buddy Emma made the whole camp better and her best friend Sophie and her buddy Tori-Lee. One of the best parts of the camp was the rock climbing wall, at first I was stoked to climb but when I eventually reached the top it was sooooooo scary to let go, I felt like I was going to fall, luckily Emma was there to save me! The overall experience of the camp was amazing!!
L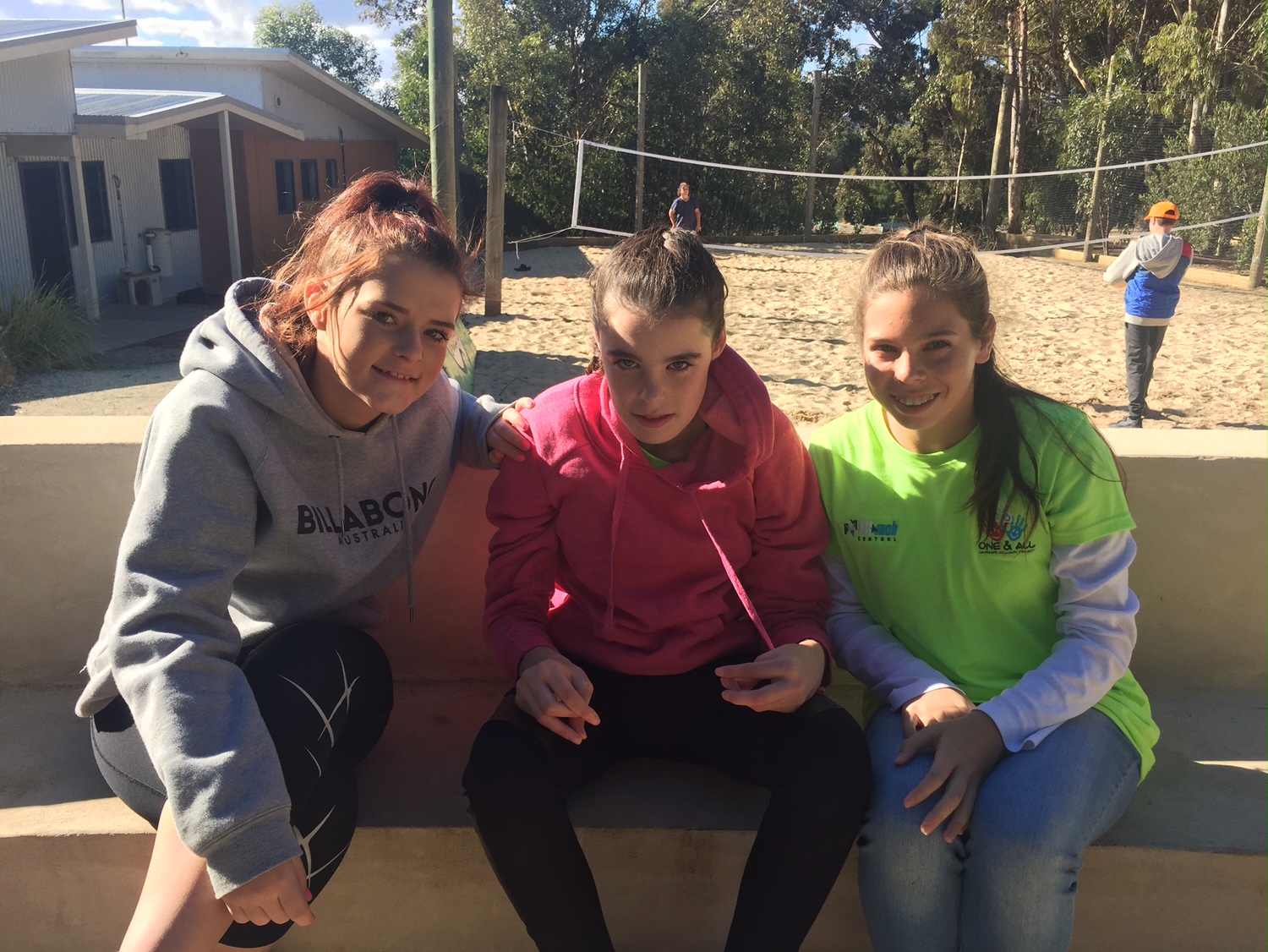 exie -I went to camp . I was happy on camp . We went to the play ground .
Tarika – Camp was a great experience with loads of fun activities. I enjoyed getting to know all the people on camp. It's was great to see everyone overcome their fears.
Brianna C – Camp was a great experience. I got to meet heaps of new people and got to make loads of new friends. The camp had the best food I have ever had and the staff are amazing. Thanks.
Breanna – Breanna enjoyed the food and party at the disco. She like going down the street where she bought sesame street music. She also enjoyed listening to the Wiggles on the bus ride back home. Brianna had heaps of fun on the trampoline.
Trent – My favorite part of the camp was all of the activities that we got to do, the disco and getting to know everyone else who went on the camp!
Austen – I had a great camp and got to meet a lot of new and different people which was really good. But I had the most fun doing the team skill building activities, in which we had to make the largest line. Overall it was a really great camp and would love to do other stuff with One & All in the future!
Joel – I had a fun time getting out of the house and had a awesome time doing all the activities. I had the most fun on the flying fox, feeling free, flying through the air.
Tori-lee – My favorite part of the Anglesea camp was getting to know everyone and being able to face my fear of going on the flying fox. It was a brilliant experience to see everyone get involved. I learnt that everyone could go well out of their comfort zones and enjoy this beautiful experience.
Shanae – I loved the camp, the activities were fun, the food was yummy, the bed I slept in was comfy and the staff were lovely! But what I liked the most was getting to know some of the college kids, they are all lovely people my buddy Hannah is a lovely girl, Zeke is funny, so is Kyle, Tori and some of the girls are lovely, and going on the flying fox, I've never been on one, it was scary at first but I'm kinda glad Hannah made me have a go, it was a great experience, we had a few laughs, made some new friendships, but the main thing is all of us had fun!
Emma – I really loved going on camp, and getting to know my buddy Lyndall and everyone else, she's really funny and friendly. The activities they were so much fun we took lots of photos of everyone it was awesome.
Victor – I was really scared about going on the flying fox. I first said "no" but after watching my friends I gave it a go and I loved it.
Luke – my best part was the games room.
Sophie – I liked the flying fox and it was the first time I had climbed a rock wall and I sort of loved it. The games night was great.